We love gear and love being introduced to new innovative products so don't be afraid to bring anything along. Now in saying that if you are doing a helicopter access hunt there will be a weight restriction so you will need to go light!
The only things you need to bring are good clothes and boots.  Now what does good mean? As far as clothing goes we suggest using the layering system. This way you can regulate your heat properly as the weather changes or we transition from glassing to hiking. This means you want good moisture wicking base layers, something like Earth Sea Sky's power wool base layers are great as they combine the wicking properties of a technical synthetic and the anti bacterial (stink) factor of wool. Then you want some mid layers that can add plenty of warmth. Then a top layer preferably wind breaking, a good Primaloft works well and lastly a full waterproof. We prefer these to have a soft outer as they are much more quiet than some of the hardshell water proofs. Swazi make some great options. For the bottom half you want to have a similar system, although we will often wear shorts over our base layer for comfort and moveability. Your gear does not have to be the latest and greatest or camoflage, but we do suggest that you go with darker colours that will blend in with the environment. As for boots please don't buy the boots your going to hunt with the day before the hunt. Good boots normally need a little breaking in. You want a pair of boots with a good stiff sole and strong ankle support. When you are trying boots on you do not want much or any side to side movement and you really want to make sure you can not kick your toes against the front of the boot, this will become very painful after long descents. Everything else we can provide or hire, but the more of your own kit you bring, that you are comfortable with, the better.
Don't forget your camera!!
Binoculars
Rifles 
Ammunition 
Backpack for day hunting in the mountains – approx 30 litres – remember rain cover
Hunting Knife
Multi tool
Head Torch
Sleeping bag 
Sleeping mat
Cameras and extra batteries for these
Powerbank if required by yourself
Ice Axe
Walking poles 
Hearing protection 
Light weight Towel
Clothing:
Thermal inner layers
Long hiking socks
Undies
Lightweight and durable hunting trousers
Lightweight and durable hunting top
Buff neck scarf
Beanie
Hunting hat
Gloves
Windbreaker 
Lightweight and durable rain jacket and trousers
Warm jersey or down jacket for evenings
Shorts for bathing
Belt if required by yourself
Good Hiking Boots with a stiff shank – remember to make sure they are 100% clean for import purposes if you are coming from overseas and also ensure they are freshly greased
Boots for around camp or whilst travelling.
Gaitors
Extra shoe laces for hiking boots
Crampons
Miscellaneous:
Personal hygiene items
Any medicine or prescription medicine. Remember to bring enough for the duration of thehunt
Sunglasses
Insect repellant
Sun Screen 
Reading material – if weather bound
Your local Firearms license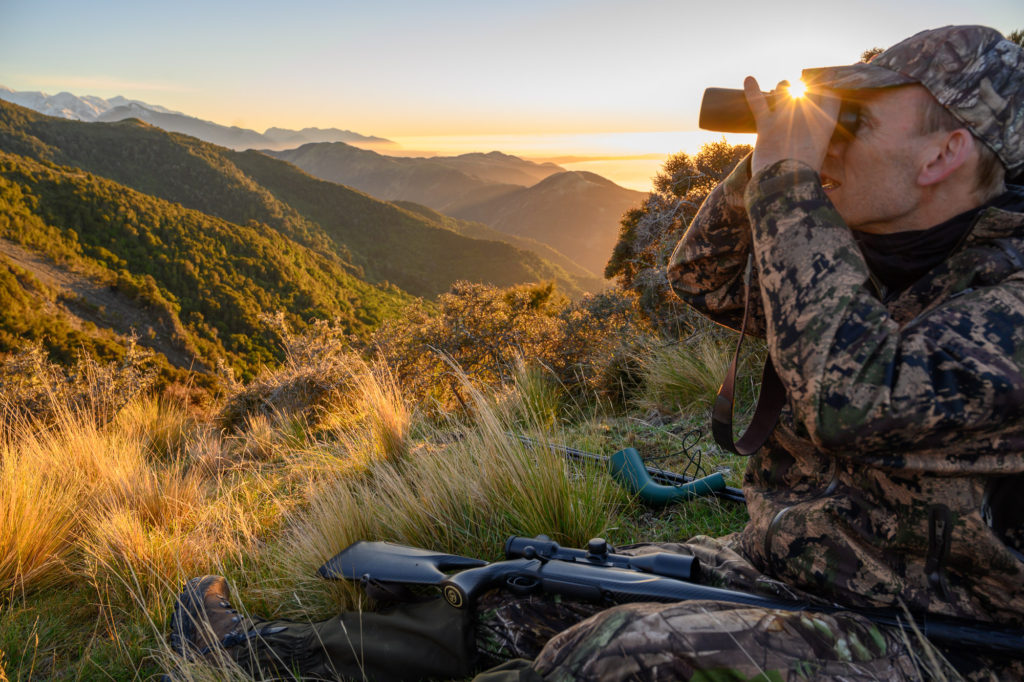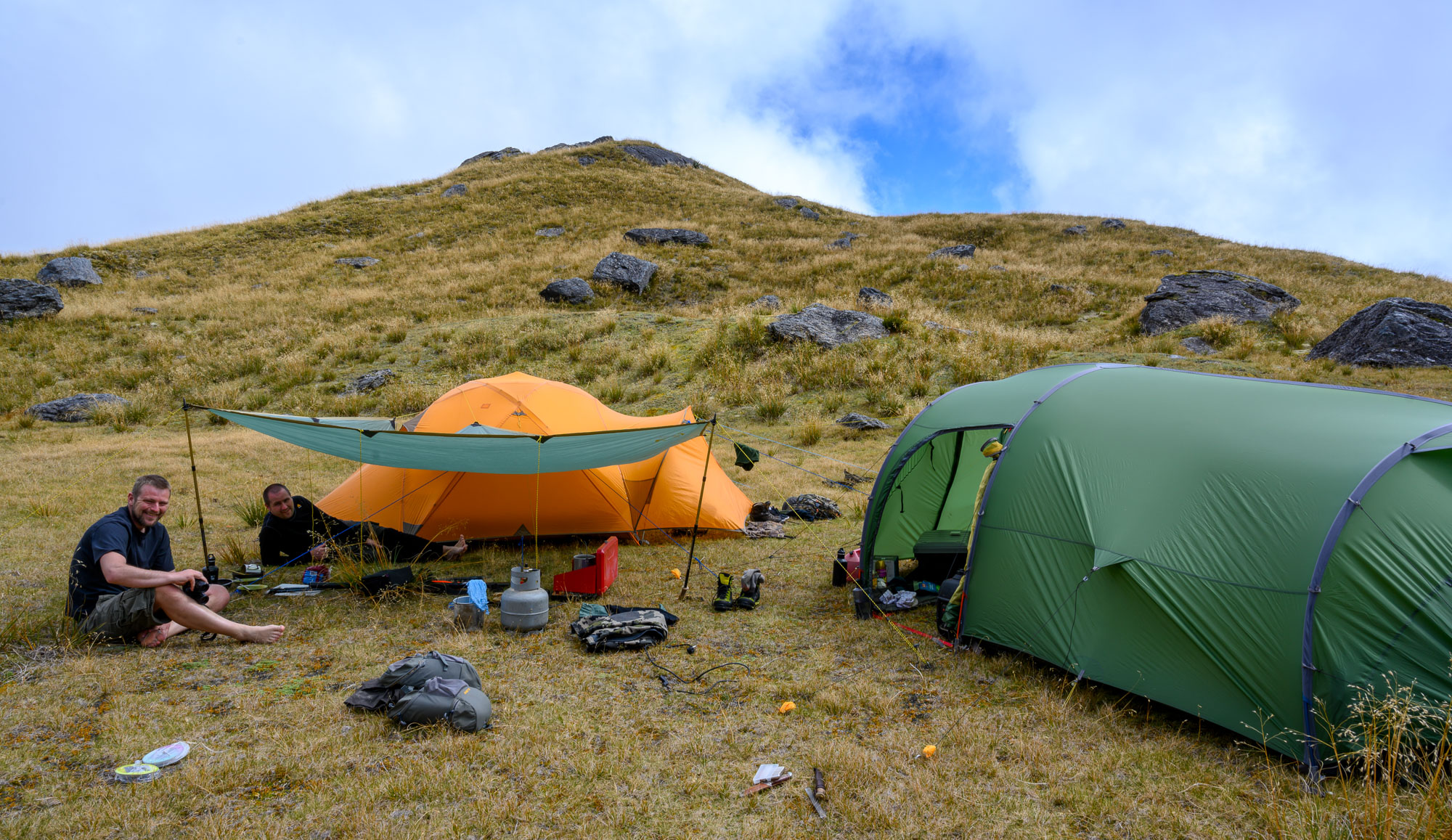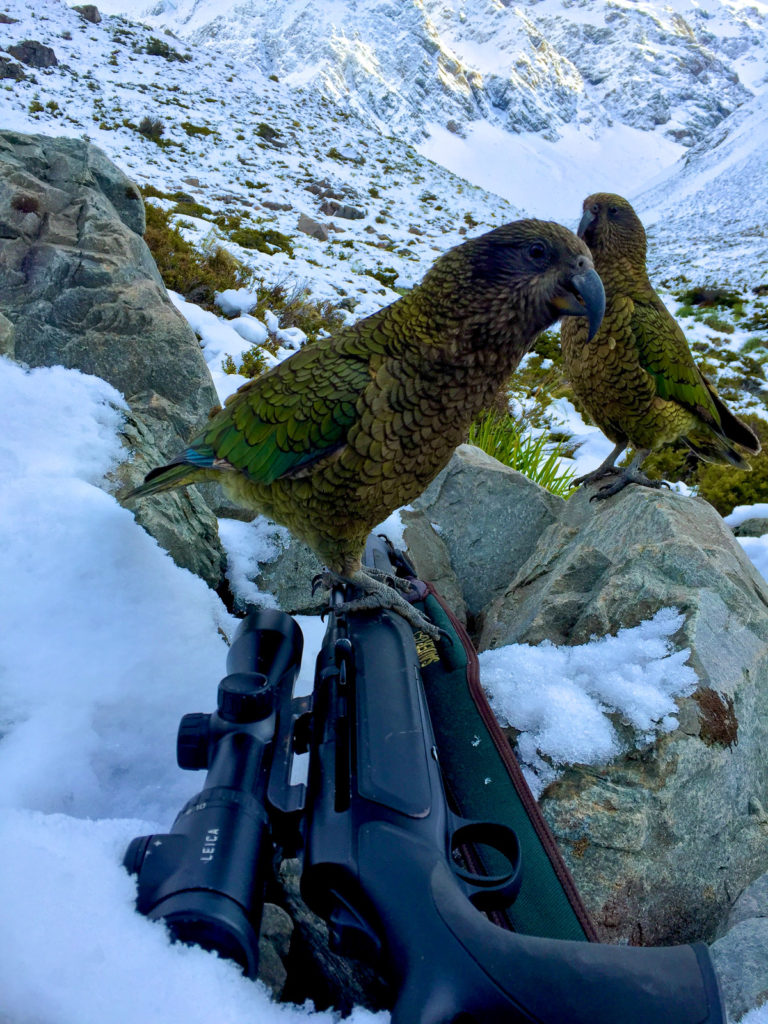 Whats included in the price: ( some of these items you might wish to bring your own)
Tents
All meals and drinks
Personal locator beacon
Walking and/or shooting stick
Day pack
Water bottles
Ice axe and/or crampons
Hunting knife
Head torch
USB charging
Meat bags
Dry Bags
Tent lights
Your guide will also have: Spotting scope, GPS, satellite communication.
What we can hire to you if needed
Rifle including ammunition (we have a number of different options available) ($180/person/trip)
Binoculars($50/person/trip)
Sleeping Bag ($40/person/trip)
Sleeping mat ($20/person/trip)
Gear shopping recommendations
We are really lucky to have some fantastic companies making really good quality gear right here in New Zealand. 
If you are after great quality New Zealand made technical outdoors gear, have a chat to the folks at Earth Sea Sky, their gear is not hunting specific but is very well made and they are very helpful and good at kitting you out in the right gear for the job. 
Also based right here in Christchurch is Cactus, and for hard wearing ruggedness their gear cannot be beaten, they also make a great hunting pack
Another great company still making their higher end jackets etc in New Zealand is Swazi, Both Per and Steve hunt in a Swazi Tahr anorak.